Report from the OP, February 23, 2022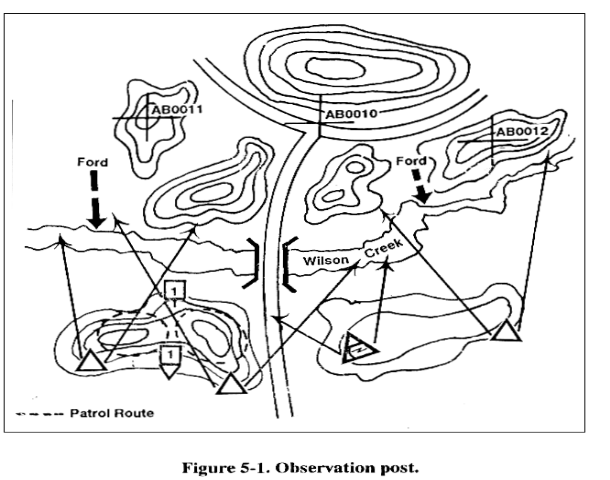 Let's see if this head full of mush will function for a few minutes.
From the Good News Department, I have not had a migraine so far today. I have a steroid prescription in hand, and they're working on getting me into an MRI machine forthwith. While we are not, repeat, ARE NOT looking for a brain tumor, it is among the things they wish to rule out. Probably not half so much as I would like to rule it out.
This last bout was seven straight days of migraines, with some period of hours between them. I did manage to assist Mrs. Freeholder with a grocery expedition during this time. We also were able to keep our date with the Eagles in Charlotte, NC on Monday the 21st.
On the subject of groceries. If what we're seeing is any indication, top off NOW. Prices are up over last week, including fresh meat, which had been steady to dropping. The spot shortages are getting wider. Still no saltine crackers. WTF?
Now for the important stuff, the Eagles concert. The single word review: WOW.
This is the 50th anniversary concert tour, and yes, pretty much everyone felt sort of old about that. Even Don Henley remarked that it was "…good to be in Charlotte. At 75, it's good to be anywhere," which got a big laugh and applause. Joe Walsh's take was that he preferred to be in his 20s in the 70s rather than his 70s in the 20s. Right there with you, brother, even though you have a decade + on me. Still, they kicked ass. I may have heard the penultimate version of Rocky Mountain Way. It was that good. And I'm still humming Pretty Maids All in a Row. That one got to me for some reason.
The show was rather more thoughtful and less sad than the last one we saw, which was the first after Glen Frey's death. Vince Gill is still playing with them, but Glen's son Deacon was absent. I'm guessing that, for their own mental health, they needed to compartmentalize Glen's death and try to move on. I can't blame them-when you're old enough that you start losing friends of long standing, it can really put you in a bad place. They're gone, but you're still here. Remember the good times and smile, put the bad times in a box on the shelf.
If you've been an Eagle's fan for as many years as I have, you know they have their politics, and they do tend liberal. I'm willing to separate that from the music. I've been listening to them for 50 years, and a lot of my best memories from my high school years (not that there are a lot of them, but still) have their music as a backdrop. I have to wonder how many kids were conceived to Peaceful Easy Feeling, Tequila Sunrise and Best of My Love. I'm betting more than a few. Last time, Henley did let politics intrude a bit, and given the area they were playing in, I think he felt the hairs of the audience bristling and wisely moved quickly along.
This time, it was different. The first portion of the show was playing the entire Hotel California album, complete with putting the album on a turntable (kids, ask your grandparents) and flipping it over at the appropriate point, the latter action done by one of the slinkiest females I've seen in a long time. Hey, I may be old but my eyesight is as good as laser surgery can make it. At any rate, the last song on the album, The Last Resort, had the band out front, as you can see in the picture. As the band filed off, Henley told the audience that the band would take a longer than usual intermission, and then they were going to come back out and "…play every song we know." I'm not sure they did that, but it turned into the longest concert I've been to in years, finishing up around 11:30 with a 4 song encore.
Still. Kicking. Ass.
At the beginning of the second set, Henley was out front, alone, and he had something to say. He told all of us that "We want to say something that we don't say enough-thank you. Without you, there's be no reason for us." It really sounded like he was speaking his heart-I mean he sounded almost choked up. Continuing, he said that the band "…wanted to give you a three hour reprieve from all the doom and gloom and the 24/7 news cycle. So sit back and enjoy. Besides, all that shit will be there tomorrow morning." Then they proceeded to play with a lot of heart. I can't say why, but if felt like they really were leaving it all on stage. They always do a good show and don't phone it in, but this one felt somehow special. It was a privilege to be there for it.
It was sad to see how much trouble some of the audience had negotiating the venue. The Spectrum Center in Charlotte is an NBA basketball arena, and the upper reaches are close to mountain climbing, complete with altitude sickness. A lot of folks our age and older required rest breaks during the ascent and descent. Mrs. Freeholder did on the way up, and I was a bit unsteady on the way down. The seating is cramped and I didn't wait long enough for the blood to get fully flowing before I started down. I'm not 20 any more, more's the pity, and I had to be reminded of that fact. But no one was backing down.
Again, Henley had the words for it. During his thank you, he pointed out that the band didn't know if they'd be back this way soon, and that none of us knew we'd be there if and when. He's right, we're getting old, and starting our inevitable fade to black. But no one was giving up Monday night. The only ones that left early were the younger crowd. Us old foggies hung in for the entire show.
Enough old guy maudlin BS. Like the man said, stuff would be there in the morning, and of course, it was. It appears that we're headed for some sort of war in Europe. It hasn't fully broken out yet, and the stock market is sinking while gas is going up. If it does happen, I expect the markets to tank on an epic scale, so you might want to see to your investments before that happens. Gas and food will skyrocket at the same time, so stock up while it's still relatively cheap. See to whatever other needs you may have as well. May as well spend it while it's still accepted as money, right?
China is being distressingly quiet. I don't think that bodes well, but we'll have to wait them out and see how far they're going to push. And Canada is apparently modeling itself on on Truedope's putative father's country, while lecturing them on their failings. Pot, kettle, blackface.
As I noted earlier, today has been a non-migraine day, so I went out to get some errands done. While out, I noticed that one RV that was being lived in has moved. It was on an old home site, so I don't know if they found a better place or the county made them move. Either way I hope it works out for them.
And with that, I feel I have took it to the limit. Out here.